VIDEO – Shut Up And Go To Sleep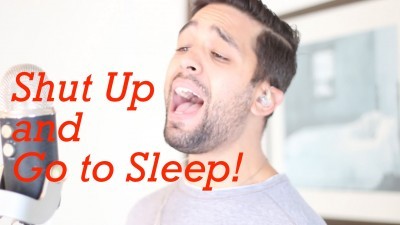 Sponsored Link
Getting any regular amount of sleep is about a joke once you have kids. I mean, think about it. For the first few months, you're up multiple times each night for feedings. Not too long after your little one starts sleeping through the night, they start teething. As far as I'm concerned at this point, teething goes on indefinitely.
And from what I've heard from my mama friends, it doesn't get any easier in the toddler and preschool years. By then, they're no longer in a crib and apparently forget that they're supposed to go to bed and actually go to sleep.
I can't wait!
Although I'd never say the words out loud, this parody is absolutely hilarious. You're definitely going to want to check it out on the next page.
Sponsored Link