My First Thoughts When I Found Out I Was Pregnant Again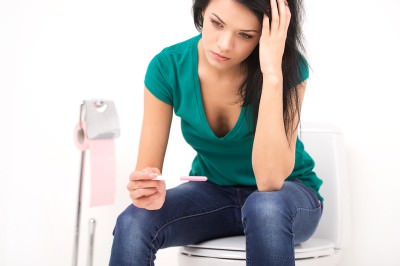 Sponsored Link
The first thing I thought was I'm not sure I'm ready to be pregnant again.  My first pregnancy was no picnic. I suffered with Hyperemesis (a severe form of morning sickness that sent me to the hospital twice). We worried over my weak kidneys and anemia the entire time. I had sugar issues that required me to adhere to a special diet. Then, I battled hypertension and high blood pressure that threatened to turn into pre-eclampsia in the final months of my pregnancy. As if all that wasn't enough, I had to be induced at 41 weeks and endured a 28 hour labor resulting in a beautiful 9 pound 11 ounce healthy boy.
It was a nightmare with a great ending. Of course I would do anything for my son and he was totally worth it, but did I really want to do it all again? Could I physically and emotionally handle it again?
The second fear I wrestled with in those morning hours was much less rational. I wondered What would happen to our first child?  He's only two years old. I hadn't planned on having my children so close together. My son is still a baby in so many ways. Now he would have to share Mommy and Daddy. He would have to share everything. Would he feel shafted or resentful? Would he be forced to grow up too quickly? How could I possibly make him a "big brother" when he is still just a "baby boy?" 
As the clock ticked by, I became more accustomed to the thought of having a second child and my thoughts turned to more practical notions like Hooray! Now he will probably wean! Finally! I've breastfed my son for more than two years now. It has been a beautiful experience and I wouldn't trade it for anything. It was best for him. It was best for us. But… at a certain point you just want to be done. I reached that point just before he turned two and since then I've been trying to wean. 
Weaning isn't easy. I feel guilty about weaning him instead of letting him stop on his own. I feel selfish for wanting to stop, but I really, really want to stop. I've heard that often when a woman gets pregnant, the nursing child will wean because the hormones change the milk. I really hope that happens for us. Wouldn't that be nice? 
Then, I thought about potty training. Potty training is my other toddler mom nemesis. I'm so jealous of the parents who are able to potty train their children in days! I've read all the books and tried all the methods. Since I'm pregnant again, I can no longer delay potty training "until he's ready." Well I could, but who wants to deal with two in diapers? Nah, I think it's time to tackle the potty training.
The last thing I thought about before I rolled over and shook my husband awake: What will we name it? It's a silly little question that marked a turning point for me.  I was ready. I was ready to potty train, ready to deal with the pregnancy monsters lurking in my nightmares, ready to take on two kids, and definitely ready to wean my son. So I woke my husband and said to him "Guess what! I'm pregnant. What will we name it?"
Written by: Sara Parise
Sponsored Link